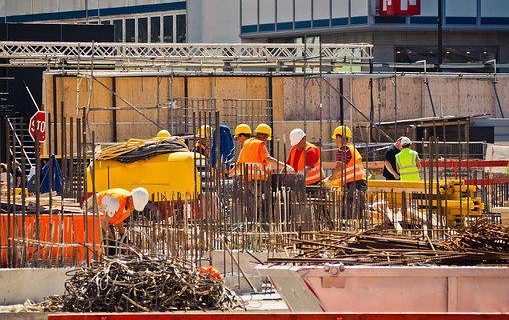 CONSTRUCTION DUMPSTERS AND CONTAINERS FOR CONTRACTORS
We deliver low-cost, dependable Construction dumpster rental services to support your need to keep your project sites organized, regardless of how many jobs you are working on. We operate a veteran run business, always working to ensure American Veteran Dumpster Rentals an ideal partner for any job.
Please consider choosing American Veteran Dumpster Rentals for your next Construction rent a dumpster and relish our inexpensive All-Inclusive pricing, lengthy rental periods, and dependable service We Have Fast and Convenient Construction Dumpster Rental for your Waste and Disposal.
The flexibility of our Construction dumpsters makes them ideal for many jobs or projects. The ideal project includes roofing, remodeling, landscaping, heavy debris removal and demolition jobs. Our fast deliver service and pick-ups will assist you in keeping your work site clean. This will assist you by expertly removing any delays or slowdowns due to debris pileups. Whether your crew is building or ripping down, we have the rent a dumpster to fit your construction waste needs.
Need a Construction dumpster? Contact us today.
CONSTRUCTION DUMPSTER SERVICE THAT STREAMLINES PROJECT OR JOB.
Roofing Projects: Our construction dumpsters make disposing of shingles and sheathing quite easy. We often receive roofing materials and related waste. Regardless of the size of the project or the job we'll transport the right size container for your own personalized disposal needs.
Easy to Use: We will deliver and place your roll off container as close to the property as safety permits, so your workers can just dispose of debris as it happens.
Suitability: Order a Construction container during the week and then contact us for our prompt pickup service. (Five days a week and sometimes weekends, just ask.
Prompt Service: We can deliver these Construction bins rental as early as the next business day based on readiness. If you call early enough, we may possibly deliver a same day dumpster.
HEAVY DEBRIS AND DIRT REMOVAL / CONCRETE DUMPSTERS
 The breaking up concrete is difficult enough without much worry about disposing of the concrete. This is the reason we deliver Construction dumpsters just for the removal of concrete and other heavy things. Our durable 10 yard Lowboys debris bins allow you to haul-away your unwanted concrete, asphalt, brick, tile, dirt, and sand. It has a low profile for easy loading of these materials. Get in touch with American Veteran Dumpster Rentals today and find the right container for your concrete clean-up job.
Maximum Volume: Our heavy-duty debris dumpsters can hold up to 6 tons of concrete, asphalt, brick, tile, dirt, and sand.
Dependability: Call us for a rapid pick-up or to switch out of your container as soon as its full.
Personalized Support: If you have any queries about loading up your construction container, feel free to call and speak directly to a team member who will be pleased to assist with any questions you might have.
 YARD WASTE REMOVAL AND LANDSCAPING PROJECTS
 Streamline yard waste elimination throughout your landscaping projects by ordering a construction bin. Our Construction dumpsters make it easy to get rid of outdoor furniture, clippings, grass, small branches, leaves and other yard waste. Call our team at American Veteran Dumpster Rentals before your next landscaping job. Consider asking and learning more about using our container rentals for your yard waste.
Assortment of Sizes: From minor front or back yard clean-ups to full landscape reshapes, choose the right dumpster that fulfills your needs. This will help you avoid overpaying for waste removal.
Easy Clean-up: Use our containers door to walk in bulky bushes, stumps and other heavy items which will make loading less laboring.
Unassuming Scheduling: We will deliver your dumpster when expected. We don't want to be the reason for any delays in getting your yard work completed.
DEMOLITION STRATEGIES
 Our Construction container rentals are perfect for eliminating any amount of demolition waste. From shattered windows and shabby up flooring panels to decomposing retaining walls and broken brick patios, we will haul away a widespread assortment of materials from any demo project.
Cost-Effective: Our All-Inclusive prices make it inexpensive to eliminate several tons of demolition waste all at once. American Veteran Dumpster Rentals has no hidden fees or charges.
Full Coverage: Our support team is always available by Monday-Friday to schedule supplementary services. We will make sure you always have what you need.
Lengthy Rentals Periods: Is your demolition clean-up taking longer than projected? Keep your dumpster rental longer then our 7 days residential and 30 days Contractor rental period for a flat, daily rate of $15.00.
ARE YOU CONSIDERING DOING DIY RENOVATIONS IN YOUR BUSINESS? AMERICAN VETERAN DUMPSTER RENTALS CAN HELP.
Before you begin putting hammer to wall, contact American Veteran Dumpster Rentals or call us at (702) 591-9000 and we will locate the perfect discarding answer for your demo needs. Dumpster rental for Construction waste removal is the best way to save on removal costs for your job. Our dumpster rental trucks can haul more in 1 trip than a pick-up can in 12 trips, this means you'll be saving a lot of gas and money.